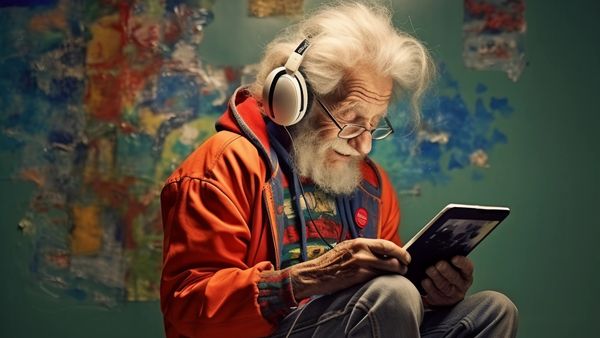 40 Midjourney Prompts for Realistic Images
Published 2023-07-22
To create a realistic image in Midjourney, we only need to add:
"photo of"
"--style raw" or
Have the name of a camera / camera lens as part of the prompt
There a times when we don't do any of these things and the image still turns out realistic style, but we usually get what we want more often with a more specific prompt.
Here are 40 fun prompts you can use to create realistic images in Midjourney. You'll probably have to reroll or create some variations in order to get good hands sometimes.
Some scenarios where we want realistic (photography style) images and Midjourney is currently very good at creating them:
Ecommerce - create backgrounds for products or create product mock ups
Web Design / Blogging - pets, scenes and topics
Stock Photos / Advertising - travel, cars, anything that doesn't involve a lot of people with their hands 🖖🤙🫷
Education Material - studying, books and stationary
Corporate Slide Deck / Annual Statements - sustainability and personas of professional looking people
Advertising Material - backgrounds, items and stock people doing activities
Social Media - realistic photos of something that doesn't exist
These categorisations are a broad stroke, we could really justify many of these images in many categories.
Prompts for Social Media
Scroll stoppers of things that don't exist but look realistic
A baby skydiving in the sky. The baby should be wearing a small skydiving suit with a helmet and goggles. The sky should have fluffy white clouds and a bright blue background. The baby should have a joyful expression on their face, with their arms and legs spread out as if they are enjoying the experience. The image should be vibrant and full of energy.
Hyper realistic cyberpunk portrait of black man with short curly hair in neon blue and pink futuristic city
In an office space, a robot and a man shake hands. Both are dressed in office clothes photo, realistic, 4k, 35mm
a building in a street is made of Calacatta Marble walls, minimalist images, new york school, modular design, award-winning, minimalistic design
award winning architectural photography: opulent spacious new contemporary minimalist villa entrance hall located in maldives blended with a lush tropical garden, billionaire, brutalist modern, in the style of futuristic curves:: award winning architectural photography: double height huge entrance hall, billionaire, brutalist modern, hyperealistic
Home design, Kids Room, Interior Design in the style of a geometric, polymorph, Cutest vibe, colorful, magical, whimsical, surreal, fantasy, detailed, complex, polished, 8k, Octane Render, Unreal Engine, Realistic, Abstract
astronaut, surfing, big wave, award winning photography, hyper realistic, less water spray, modern space suit, nasa, hawaii, surfboard, longboard, less cables
Prompts for Web Design / Blogging
Remix these prompts for your website or blog perhaps.
supermodel, kawaii aesthetic :: shot with [Minolta Hi-Matic] :: in the style of outrun :: in the style of pulp comics
photo of golden labradoodle jumping to grab a frizbee
hummingbird feeding through a fuschia flower, high speed photography
A multicolor background with colorful macarons in vertical stripe bold chromaticity
Old person that's great with technology
Lakeside cottage in newfoundland, canon 5d mark 4
Instagram model at the snow
Photo of a stock broker looking at candlestick charts on a computer, he looks stern, he's thinking
University student, studying at the library, photography
A radiant woman walking along the water's edge at sunrise, the soft morning light casting a warm glow on her sun-kissed skin. The calm sea and colorful sky form a picturesque backdrop. Captured with a professional cinema camera, using a 24-70mm lens, aperture f/5.6, ISO 400, shutter speed 1/60 sec --style raw
Portrait of Vietnamese couple at their wedding, 4k, in wedding hall, wearing black wedding suits and white dress
bowl of tonkatsu ramen, on a wooden table, looking over molten lava, photo from apple iphone 14 pro
woman walking towards the camera from a moutain trail, Canon EF 8-15mm f/4L Fisheye USM
The captivating ambiance of a cafe with an image showcasing a perfectly brewed cup of coffee, the barista's artistry through beautiful latte art, while the steam rises gracefully from the cup, the coffee on a rustic cafe table, surrounded by the cozy atmosphere and the blurred background of patrons, the lighting accentuates the rich tones and textures, creating an inviting and authentic cafe experience Sony A7R IV, 14mm f/ 1. 8 lens, 4K ultra realistic, 8k
Prompts for Advertising Material / Stock Photos
Anything could be classified and stock photo or used in an advertisement, this category can catch everything.
Boujie lifestyle image showing an old - fashioned luxury car. The location should be at the entrance of a luxurious mansion
Grandfather, at least 70 years old, dancing in a nightclub, he's wearing youthful clothes, he's doing moves that are surprising for his age
Effiel tower at dawn, sony a1
Gorgeous 20 years old blonde girl riding a bike. Pony tail. Wearing jeans shorts and a white tank top. Beautiful smile. sharp focus, sony a1, f/ 2. 8, sprite - effect
A beautiful six - year - old German girl in a dress, holding her beloved bunny in her arms, sits in a clean, sunny room full of detail and movement. full body image, Cinematic lighting effects are used throughout the frame, resulting in highly detailed and realistic shadows. It's a stunning 8K footage shot through a 35mm lens, full of drama and shock. The whole scene is very realistic, as if jumping off the paper
epic horse race, at the melbourne cup, sony a7
photo of male model, on the runway, Burberry men's coats
Modern interior similar to Frank Lloyd Wright, bedroom, minimalism, big window, panoramic window, pure glass, forest view
A contemporary study room with a single wall art frame, the art is exquisite
Antique tintype photo by Gertrude Käsebier and Ansel Adams, a gold miner from the 1900s, wearing a hat
Photo of Gleb Goloubetski, creating a scene with his paint knife, in the style of Gleb Goloubetski
Lakeside cottage in newfoundland, canon 5d mark 4
night time shot of the inside of a front console of a honda accord filled with orange smoke, in the style of meme art, low-angle shots, lightbox, kodak vision3 100t, functional
Prompts for Ecommerce
Maybe you need ideas to mock up a new product/shape/design? Or perhaps you want to generate a background or something to go along side your current images? Here are some ideas.
Fashion mockup | GENRE: Lifestyle | EMOTION: Stylish | SCENE: A man wearing a high-quality grey t-shirt for a mockup design, with a focus on the high-resolution texture and details of the clothes. The man is positioned facing away from the camera looking over a golf course, with a shadow effect adding depth to the image.| ACTORS: Man | LOCATION TYPE: Golf Course | CAMERA MODEL: DSLR | CAMERA LENS: 50mm f/1.4 | SPECIAL EFFECTS: None | TAGS: fashion, mockup, lifestyle, stylish, high resolution, high-quality t-shirt, shadow effect, yellow background
3 different pieces of wood and a vase, in the style of dark sky - blue and dark beige, light bronze and white, texture - rich surfaces, polished concrete, linear precision, pastoral charm, luminous quality
holographic minimalist glass high heal shoe on holographic background
green and gold perfume bottle on transparent background
Prompts for Corporate Slides / Materials
Sustainability and personas. Not exactly diversity though. I did try to get a group photo of a diverse group of people looking at a whiteboard, but it couldn't generate all the people and have their hands and faces looking normal. I think Midjourney and maybe other AI models aren't great at this yet.
Sustainability, one little plant in the soil
30 year old woman, ceo of successful startup company, in the office at work
30 year old it professional, works at Apple, explaining a concept on a glass whiteboard
Conclusion
There you have it, 40 prompts of varying people, creatures, objects and places. Hope they give you some inspiration to create what you're after.
Frequently Asked Questions
Can everyone see your Midjourney art?
In many cases yes. If you're in a public Discord channel, everyone in that channel can see your images and if you have don't pay for the Pro or Mega plans, everyone on midjourney.com could potentially see your images.
There are two ways to hide your Midjourney art, using stealth mode and deleting your images.
Deleting your images. You could hide your images by generating them, saving them to your computer then deleting them by reacting to the discord message with the cross mark emoji (❌). Someone trying to view your images has only a small time frame to somehow find your images.

Stealth mode prevents other users viewing your images on midjourney.com. Remember to use a private Discord server or direct messages. If you're using a public discord channel, people in that channel will still see your images. Stealth mode is only available with the Pro or Mega plans at the time of writing.
Related Posts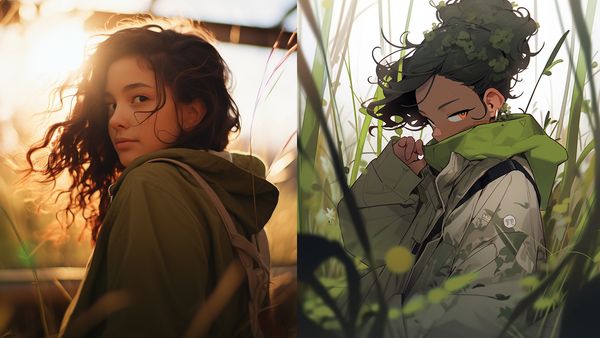 Published 2023-08-10
How to use the Niji mode to create some anime styled images in 2D and 3D
midjourney
ai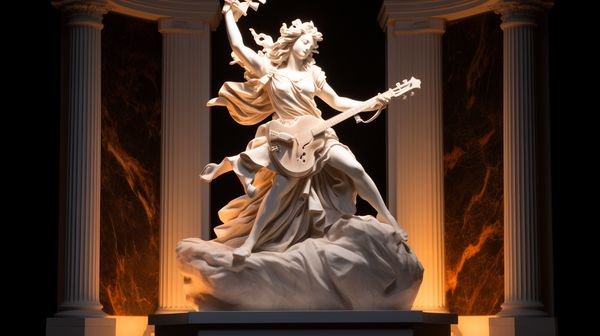 Published 2023-07-14
Using /info to estimate how many images I have remaining 🤘
midjourney
ai